Dear Friends and Colleagues,
Over the years, Asia-Pacific Vitreo-retina Society (APVRS) has grown in stature and in scientific content as one of the key ophthalmology conferences in the Asia-Pacific region, attracting leading vitreoretinal specialists from around the world to share their knowledge and experience.
Despite of the challenges brought by the pandemic, APVRS is committed to continuing its platform for academic exchange relevant to vitreoretinal diseases. The APVRS 2021 Virtual Congress will introduce tailored user-friendly widgets helping delegates to adjust to our new virtual format.
The top-notch scientific program will be featured with live Q&A and panel discussions, where you will actively interact with some of the world-class vitreoretinal experts! All program content will also be available on-demand for three months after the congress. Delegates can attend all the sessions you want at your own pace and re-watch those most relevant to you.
The APVRS strives to promote the exchange of cutting-edge techniques therapies and research amidst the obstacles brought by COVID-19.
We are most delighted to offer special discount for group registration this year! If you are a first timer and are hesitating to join the congress, this will be the perfect time to experience a vitreoretinal congress without an overbearing amount of commitment.
Thank you very much for your time and support for APVRS, and see you in December!
With Warmest Regards,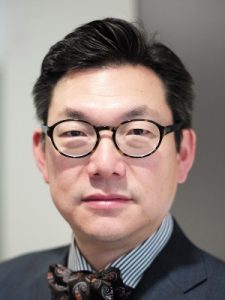 Andrew Chang
Organizing Committee Chair, APVRS 2021 Virtual
Secretary-General, Asia-Pacific Vitreo-retina Society